---
Why choose WooCommerce for your online shop?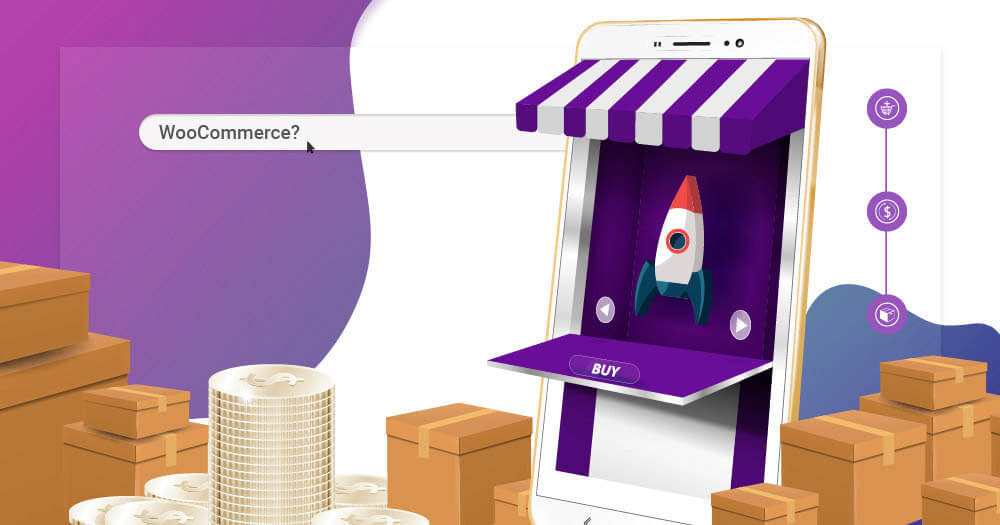 WooCommerce has been downloaded almost 50,000,000 times, which makes it the most widely used e-commerce plugin in the world. According to research done by Biultwith, 22% of all e-shops in the top 1 million are built on it. What makes the platform the NUMBER ONE choice among e-merchants? You want to create your own online shop, but are not quite sure if WooCommerce is the right one for your business? We are going to give an answer to this question today.
Technical Support
WooCommerce is an e-commerce plug-in developed for WordPress CMS. It serves the interests not only of small to medium businesses but also of big market players. Keeping in mind that WordPress is the most popular website platform with a CMS market share of 60%, it comes as no surprise that WooCommerce offers a secure environment for eCommerce website development and top-level technical support.
Anyone who has an online shop wants it to function perfectly without any bugs. Impeccable User Experience (UX) is extremely important so that visitors can quickly and easily finalize their orders. With WooCommerce you can be sure that the website system will be working properly and will be updated simultaneously and according to the latest internet changes. There is a team of developers and specialists, a cooperative community that contributes to the improvement of its functions.
Professional results (for free!)
This is another big advantage of the plugin – anyone can download and install it absolutely free of charge. However, being free does not make it of poor quality. WooCommerce will make the looks of your online shop quite professional, as well as its user experience, functions, and features. Client browsing and check-out processes are facilitated and your workflow is optimized. The plugin offers options such as:
Order tracking;
Purchase history;
Delivery status updates;
Tax/Fee calculations;
Promo codes, discounts;
Stock Control;
Delivery options;
And more.
Overall, you can get anything you need. That's the perfect choice for anyone looking to start their own online business without a big initial investment in web development. Keeping in mind how many other expenses an online shop has, it is always nice to save up some money whenever you can. And in this case, there is nothing better than a reliable, cheap and functional platform plugin like WooCommerce.
Open source
WooCommerce is an open source platform when integrated with WordPress, which allows software developers from all over the world to create an extension for it, increasing its capabilities even more. It is very much likely that whatever gadget, plug-in or extension you need for it to have already been developed. People around the world actively contribute to perfecting the plugin and WordPress. This makes it even more attractive, flexible and full of endless possibilities.
Personalization
The fact that WooCommerce is the most widely used e-commerce plugin in the world does not mean that your online shop will look like all the rest on the internet. On the contrary, there are plenty of themes you can choose from, you can also play with colors and style, as well as personalize different options. If later on, you decide to switch from one theme to another, it can be done rather quickly and smoothly. WooCommerce will make your e-shop look like a professional and integral website. You can even add a blog section if you want.
Stats and Analytics
If you have an online shop then it will be quite beneficial for you to use some analytics tools to keep track of everything happening on the website. Of course, when you have just started your online business, this technical part may seem a little bit overwhelming and confusing (at first). The good thing about WooCommerce is that it comes with integrated analytics system that is easy to use and understand. It provides information about:
Orders sorted by data for example;
Individual client purchase stats;
Total number of completed orders;
And more.
Generate graphs and pie-charts to get valuable information about how things are going with your online shop. These stats will help you see the big picture and what you need to do to improve it. If you decide that you need more complex and detailed data, you might go ahead and easily integrate Google Analytics for example.
Payment and Security
Online payment security is crucial for both end-users and business owners. WooCommerce performance ranks pretty high on this matter. The plugin is secure and accepts any type of payment methods –credit, debit cards, PayPal and more. Whatever payment system you might need, it can be easily integrated without the need to have it specifically developed.
Conclusion…
From all said so far, we can definitely see why WooCommerce is such a successful product around the world. It provides quick, easy, cost-saving and professional integration of many useful e-shop elements. With little investment, you get great results!
Ok, now let's say you have decided to use WooCommerce as your e-commerce platform. What's the next step? Our blog article "8 key elements for a successful online store" will shed some extra light on additional questions you might have. In case you need professional advice, we will be happy to help you out. Just contact us at info@speedflow.bg.
Recommended Posts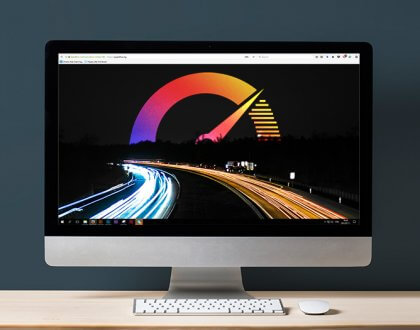 December 14, 2018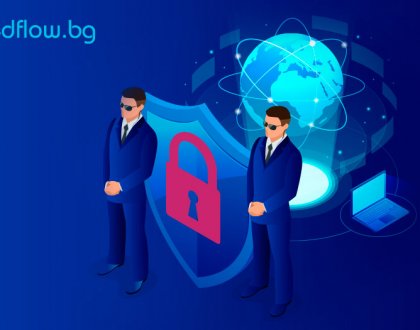 November 23, 2018