---
SSL certificate: 4 reasons to have it
If you have a website then you must have heard about SSL certificates. But if you haven't or do not have one installed on your website, we will give you 4 reasons why you need to do this ASAP. But firstly:
What is an SSL certificate?
The SSL certificate (Secure Sockets Layer) is the backbone of secure web browsing and information sharing over the internet. This specialized technology encrypts information and ensures that the connection between two sides – the client and the server, is completely safe.
Side 1: The Client (user) – the browser you are using and the request you are making when visiting a website.
Side 2: The Server (website) – the server on which the website is hosted.
*You need to check if your SSL certificate is installed on both your website and the C panel. There are some cases where this is not set by default.
Thanks to SSL certificates all sensitive information and personal data that are being sent from one computer to another over the internet are protected from unauthorized access and fraud attacks. This is extremely important because when information is shared online, it goes from one computer to a server, from that server to yet another computer and so on until it reaches its recipient. If you don't have an SSL certificate, there is a great chance your data will be accessed and used by third parties before reaching the final destination.
How to check if a website has an SSL certificate?
The quickest and easiest way to do that is by simply looking at the URL structure of the website. If it begins with the prefix "HTTPS", it means it does have an SSL certificate if it begins with the standard "HTTP" – it does not.
Example: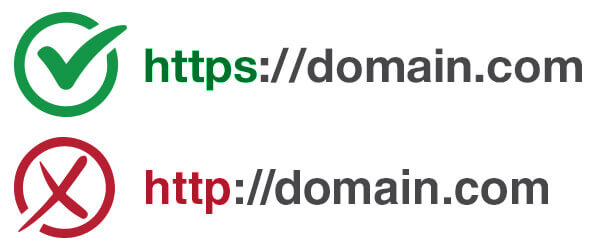 Why do I need an SSL certificate?
Protection against data theft
It is true that having just an SSL certificate on your website will not provide complete protection against all types of information theft, be it hacker attacks, viruses, system violations, misuse, etc. But this protocol is one of the most important tools for making the internet a more secure space for information processing. It not only encrypts data but also ensures its integrity until it reaches the right server, not a fraudster's one. That is why it is essential to get your SSL certificate from a well-known provider.
Where can I buy my SSL certificate from?
You have two options. The first one is to buy SSL from your hosting company. The second option is to get it from a renown provider like:
A must for online payments
No eCommerce website would exist if there is no way for costumers to pay for the purchased goods/service and that includes online payments. If you want your website to accept any type of online payments (credit and debit cards, virtual POS terminals, PayPal, etc.), there are certain security conditions you must comply with. Having an SSL certificate is one of them.
A way to make clients trust you
Every country has enforced laws regarding information integrity and personal data protection. In today's digital era the need for adapting those rules and creating international regulations becomes more and more necessary. As most of you may know by now, in May this year the new regulation for personal data protection (GDPR), initiated and accepted by the European Commission, came into force. The main purpose of this directive is to protect individuals living in the European Union with regards to the way their personal data is being used and processed.
We live in times where the number of identity thefts has reached their peak. That is why most people put a high priority on the protection of their personal data. A website with SSL instills a sense of security in its users. Did you know that according to a research done by Search Engine Land 84% of interviewees would abandon a purchase if they see that their data is being sent over an insecure connection, which will inevitably have a negative effect on sales? And you would not want that, right?
Google's favorite
Back in 2014 Google introduced their "HTTPS Everywhere" campaign with the idea to make the internet a safer place for users and the information they share. Since then the campaign has been updated several times. The latest change was introduced this month. From now on Google Chrome, Google's web browser, will notify the users if a website has an SSL certificate or not by marking it as "SECURE" or "NOT SECURE". Here is how a website looks:
With an SSL certificate – Example 1: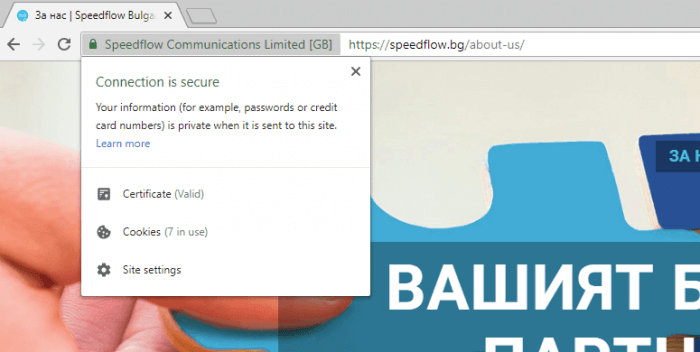 Example 2: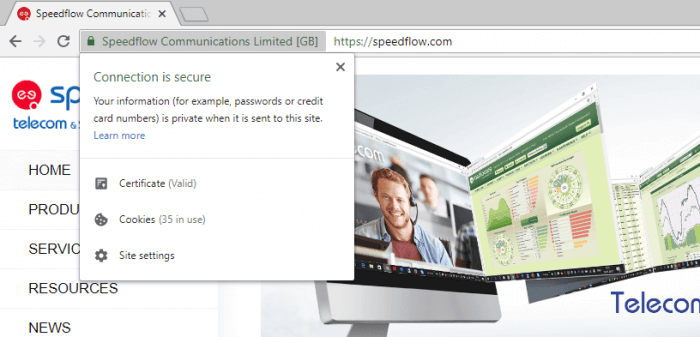 Example 3: Without an SSL certificate, when you do NOT fill in some data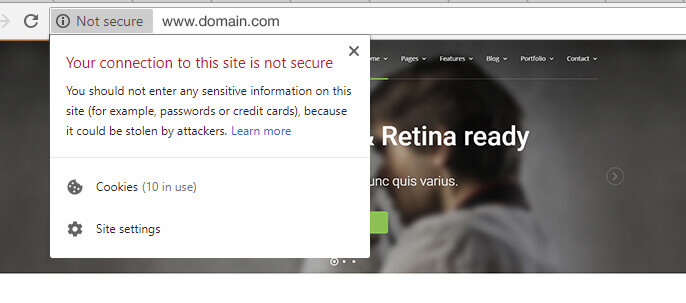 Example 4: Without an SSL certificate, when you fill in data in a contact form for example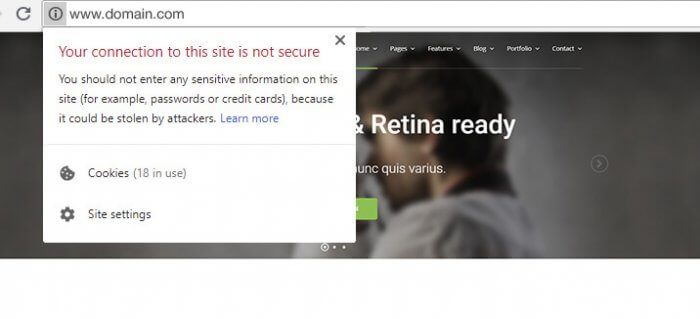 Moreover, Google is giving a push to websites with SSL certificates by ranking them higher in the search engine results page (SERP) compared to those that do not have one. So, if you want to improve your position in Google, work on your website SEO optimization by activating an SSL certificate.
In 2018 50% of organic search results on the first page in Google have an https link, which is, in fact, the highest percentage in history so far. At the same time, 81% of the world's top websites use an SSL certificate.
And you? How and where do you want your website to rank? Is your site secured with an SSL certificate? If you need any help installing it, we at Speedflow Bulgaria can help!

Recommended Posts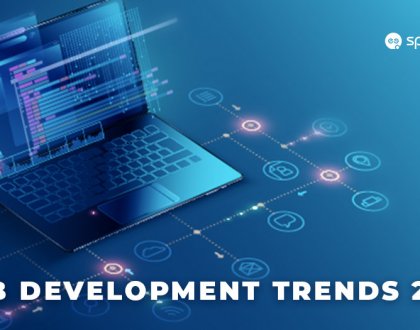 January 22, 2020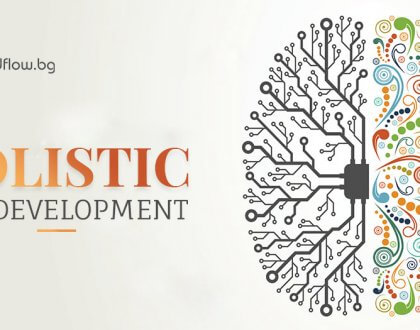 December 11, 2019