---
3 major updates to Facebook News Feed in 2018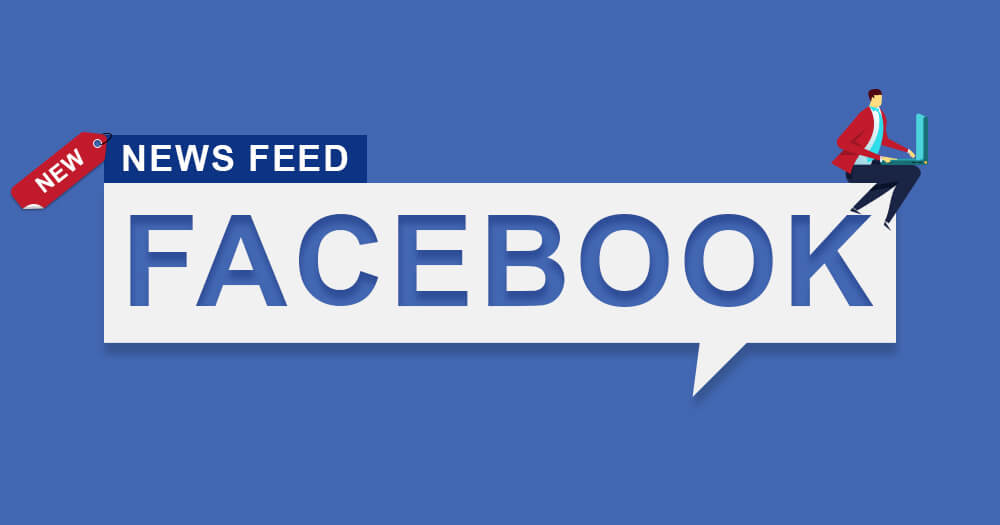 February 1, 2018
No Comments
1968
Last month Facebook announced that they are making three major updates in the way the whole social media network works. The changes will completely revamp the algorithm which is responsible for the order in which posts appear in individual News Feeds.
As it's already clear from our blog article "Facebook News Feed – changes and their impact on business" the platform is constantly being updated and changed. Here's what Facebook founder Mark Zuckerberg shares on his wall:
"We're making a major change to how we build Facebook. I'm changing the goal I give our product teams from focusing on helping you find relevant content to help you have more meaningful social interactions."
So about the last three updates and they are:
1. More posts from friends and family
Facebook and users
With the new Facebook version, people will see more photos and posts from their friends and family. The same goes to publications that encourage better communication between users in the form of comments, conversations, likes, shares. As a result, there will be fewer public posts from companies, brands, media, celebrities.
Posts that encourage engagement in communication will see a boost in the News Feed. These are for example live videos, group posts, business and media pages that share local events and news important to readers. Have you noticed that the changes are already taking effect and that your News Feeds is dominated by such posts? If not, try. You will definitely see the difference.

Facebook and business
Since space in the News Feed is limited, the new update will undoubtedly have an effect on public and corporate pages. A decline in their traffic is expected. Of course, the magnitude of the changes will vary from page to page depending on the content they publish and how people react to it. Pages that generally cause less interest, have no comments, shares, etc. will notice the biggest decline in reach on Facebook. On the other hand, pages that create prerequisites for dialogue and interaction between friends will not see a significant change.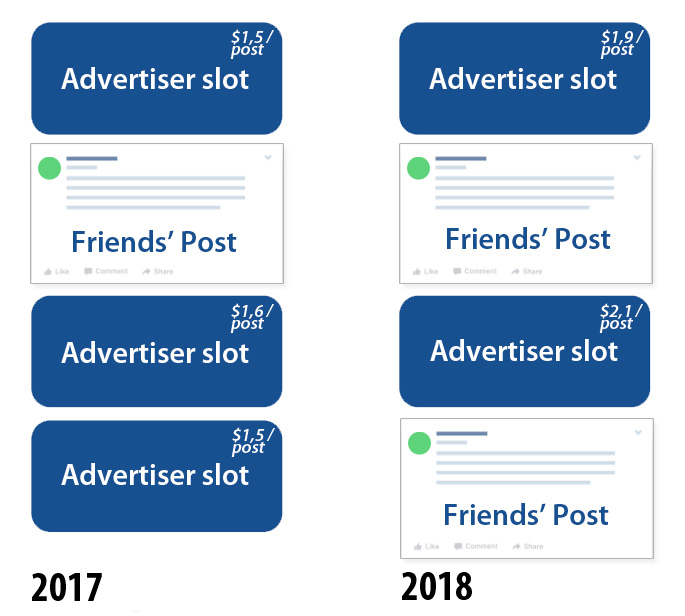 !Nota Bene: Of course, your content will not disappear completely from the Facebook News Feed section. Facebook now offers to See First, an option where users can set their preferences and thus not miss posts from their favorite pages. The change is not supposed to eliminate public posts, but simply to display more publications from friends and family. The update does not apply to paid Facebook promo!
2. More posts from trusted sources
Shortly after Facebook prioritized posts from friends and family, from the management announced their next step towards bringing communities closer together – optimizing the quality of public posts. This change is aimed to reduce the amount of misleading and fake news. News that users rank as credible and from trusted sources will appear higher in Facebook News Feed. Thus the Facebook team wants to make sure public posts are of good quality and are useful to the global community.
However, it will take awhile for these changes to take place. A considerable number of surveys needs to be conducted. The process has been initiated in the United States and by the end of the year, it is expected that credibility will become one of the signals for post ranking in Facebook News Feed.
3. More regional and local news
There will be more local and regional news in the News Feed according to the latest Facebook update from 29th of January. Your location, the pages you like and the posts from local publishers will determine what you will see first in your Individual News Feed. It is easy to predict that this will have a positive impact on public pages that share local news and are targeted specifically to local communities.
But how does it work?
Is this domain local?
Facebook says: "To determine if a domain is local to you, we look at where its readers on Facebook come from. If you live in the same area as the majority of those people, it is considered local to you."

Is this domain a news source?
And: "We use a variety of signals to identify news sources on Facebook. These could include hard news, sports updates, a neighborhood blog, or other local sources."

However, the change will initially start in the US and will gradually spread to other parts of the world.
Don't forget to follow our blog and be one of the first to find out what other Facebook updates are coming! For now, only time will show.
Recommended Posts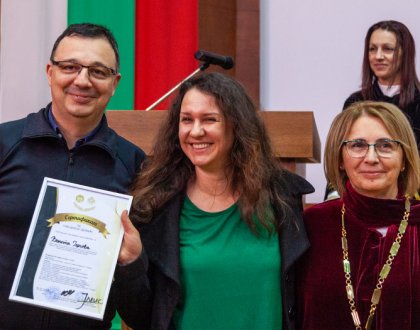 December 19, 2018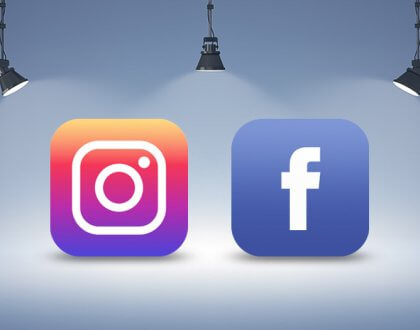 December 3, 2018
This website uses cookies to analyse our traffic and improve your experience on this website. By using this website, you agree to the use of cookies. You can manage your preferences by adjusting your Cookie Settings.
I understand Learn more