---
What is a Chatbot and how it will benefit your business?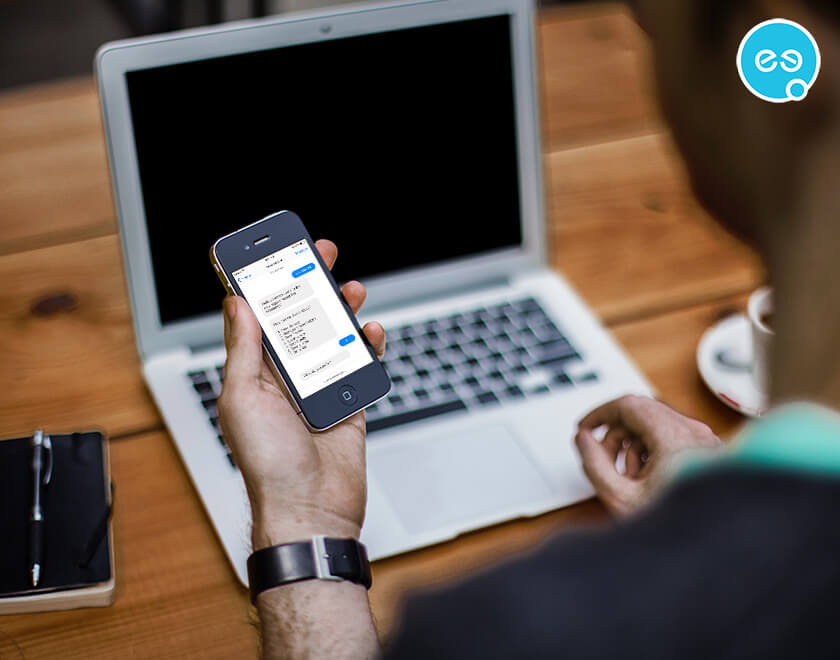 August 22, 2017
No Comments
3834
I am pretty sure you have had a conversation with a customer service representative at least ones in your life – to get more information about the shipment status of your parcel. To check shoe size in-store availability. Or to simply order food online.  For sure, these customer support representatives have passed several training sessions. They have reread the customer service guides and regulations and have mastered their company business ethics.
However, the customer service process cannot be optimized completely.  Still, the speed and quality of service do not depend solely on the human factor. Exactly the opposite! In most cases, it highly depends on the CRM system and the methodology used by the employee in their work. The answers you are looking for as a client can be 10 clicks away. May require a few minutes of loading the right information or the filling in of some data inside a form.
Is there a solution to these problems? Yes, there is! It is called a Chatbot.
What is a Chatbot?
A Chatbot is a computer program that automatically responds to customer questions. Simulating the feeling of having a conversation with a real person. This communication can be done through text, audio, or other visual elements like images or emoticons. There is no need of having a specific person dedicated solely to replying customer inquiries or redirecting their requests. To get a better idea of what exactly a conversation with a bot looks like, check out the image below.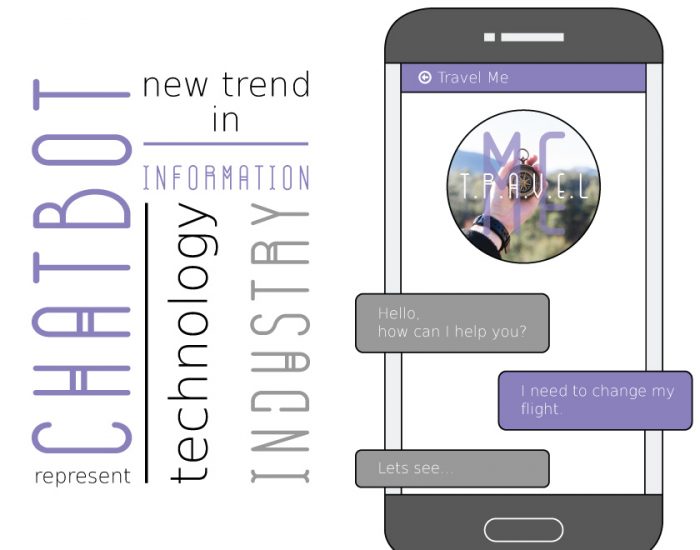 Currently, most Chatbots communicate with end users through the biggest messaging platforms like Facebook Messenger, Viber, and Skype. Their main purpose is to take the place of applications. What does this mean? Instead of closing Facebook Messenger and opening a particular restaurant app to order food, you can just message the restaurant directly in Facebook Messenger. Quite useful and practical, right? It saves you time, as well as space on your smartphone.
The possibilities of implementing a Chatbot in your business are endless! Top brands have already developed their own customized Chatbots – from Uber and H&M to CNN news, Burger King, Skyscanner, and many others. Chatbots are an effective assistant to clients and help them with:
shopping in online stores
tracking orders
booking cinema tickets
booking a hotel room or a restaurant table
providing information about the weather, health-related issues and what not
Chatbots and AI (Artificial Intelligence)
Some Chatbots have an AI (artificial intelligence) algorithm integrated into their software. Yes, that's right – artificial intelligence. This means that they do not base their responses on the preset software template only. They have the "ability" to remember their customers' questions, as well as the answers they have given them. What is spectacular here is the fact that they use the accumulated data and apply it next time when they have a conversation with the same client. These Chatbots can "evolve" without the need to be continuously updated as the other ones.
How will a Chatbot benefit your business?
Having read everything so far, I am sure you grasped the main business benefits of having a Chatbot, namely assisting clients on diverse matters and improving customer experiences. Anything else? Oh, yes! Below, explore the additional benefits of implementing Chatbots in your business: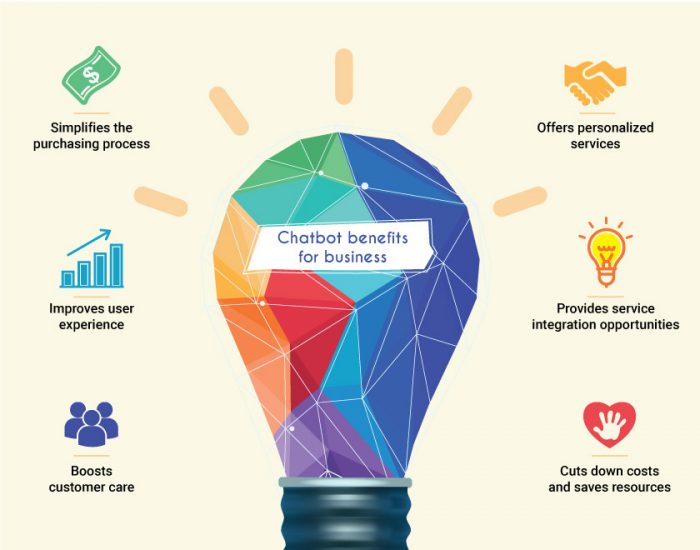 Eventually, only the happy and satisfied customers will be motivated enough to repurchase your products and services. Chatbots play a significant role in this case. Helping you with improving your customer satisfaction, as well as with:
Conducting targeted marketing campaigns
Promoting new products and services
Sharing popular products and recommending them to your customers
Getting free feedback from your clients
Collecting analytical data about customer behaviors, clicks analysis, as well as their Chat history
It is easy to use
Provides the user with quick access to the information needed
Chatbots provide uninterrupted 24/7 service
There is no need to hire a specific person dedicated to customer service 24/7
An opportunity to attract and contact customers from all over the world, regardless of their location
And much more
Many people say Chatbots are the future of communication and information technology. Search engines were a boom in the past, now applications are hype. But Chatbots are an investment that's worth your attention.
If you want to learn more on the topic and are interested in developing your own customized Chatbot, do not hesitate to contact us. We will help you to improve your customers' online experiences.
Recommended Posts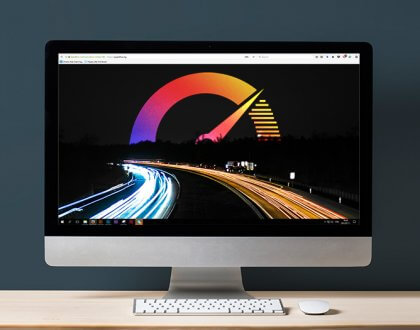 December 14, 2018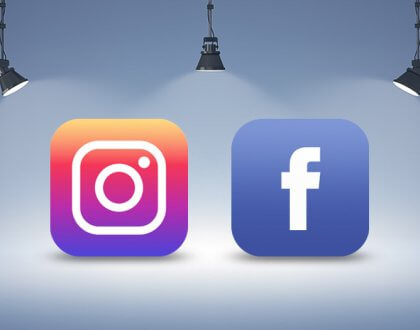 December 3, 2018
This website uses cookies to analyse our traffic and improve your experience on this website. By using this website, you agree to the use of cookies. You can manage your preferences by adjusting your Cookie Settings.
I understand Learn more