---
PPC advertising… What is that?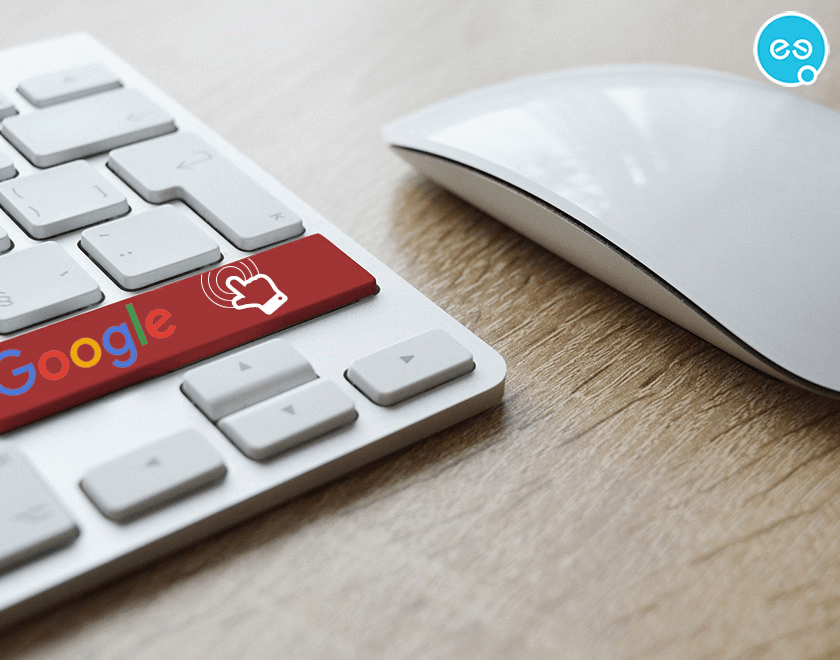 Are you a newbie in digital marketing? Or you are simply looking for ways to promote your brand online? Anyways, you must have heard about CPC and PPC advertising campaigns. What do these two abbreviations mean? Should you implement them in your next digital marketing campaign? We'll give you the answers to these questions right now.
What does PPC mean?
You have probably noticed that when you search something in Google, ads relevant to your search appear along with organic search results in the SERP (search engine results page). That is PPC.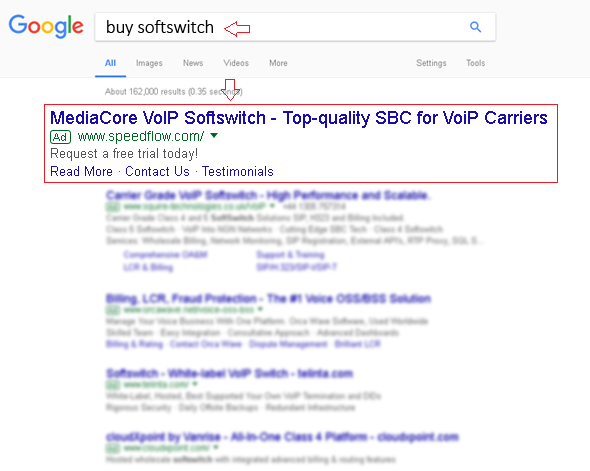 PPC literally means pay-per-click. It is an online advertising method that allows you to advertise your products and services in popular search engines like Google when users search for something specific in these search engines. The example above shows how your website about telecommunications and software services will look like a PPC ad if a person was to search "buy Softswitch" in Google.
You will only pay for a PPC ad if the user actually clicks on it. Hence it's name – pay per click. Quite useful, right? Just imagine: 15 000 people see your ad, but only 80 of them click on it. You will get to pay only for those 80 clicks. The metric that indicates the amount you will pay for a single click is called CPC (cost-per-click). This amount is very unstable and spontaneous. It can change by the minute, over and over again. Why? Because it depends on both: the search volume of specific keywords at the given moment and on your competitors. CPC may be fixed per click, but you may also choose a fixed daily budget for your PPC campaign.
*Note: Sometimes CPC is used instead of PPC, although CPC is only part of PPC.
How do I create a PPC advertising campaign?
Every business wants to have their websites on the first page of Google. Unfortunately, you can not just pay a certain amount of money and have a top position guaranteed. Google's mission is to ensure its users' free access to quality information. All the time. Therefore, the only way to run a PPC campaign is through platforms like Google Ads and. You can use Google Ads for text and display ads, banners, video ads, mobile app ads, and more. Your PPC ads may appear in Google or be posted on websites (Google as the intermediary). The sites get a percentage of each CPC.
Keywords are the most important element in your PPC advertising campaign. These are words or phrases that are relevant to your business or that are of importance to your customers. You and your competitors must bid for these keywords. The one that has bid the highest price is the "auction winner" and earns a place in the organic search results in Google. The algorithm used by Google Ads to determine who will receive an ad space is very complex. Google takes into consideration not only the bid price itself but factors such as:
the relevance of your website to the keywords you have bid on
the content of the ad
the history of your other Google Ads campaigns
and more
Why use PPC campaigns to promote your business?
Conversions
PPC advertising is a very useful marketing method especially when your goal is to get conversions like sales, email and newsletter subscriptions, filling in a contact form and more.
Traffic
One of the key benefits of PPC is that it increases your website traffic. The more people view your ad, the more people will follow the link, and therefore actually visit your site.
Targeted Ads
Google Ads allows you to reach your target audience much more easily – choose location, date and time, keywords, websites, and more.
Brand awareness
Even if you do not generate enough sales, it's important to note that many people will still see your brand name on the top of the SERP in Google.
On a budget
How much you are going to spend on your PPC campaign depends only on you. You may even run several campaigns simultaneously.
Research analysis
You can use the accumulated data for your business purposes. You will receive systematic results – cost, profit, views, clicks, visits, and more. Implement this in your next PPC campaign.
PPC advertising campaigns are a tested and proven method for higher conversion rates. Respectively more sales, and "more sales" is "The thing" that every business aims for, especially the eCommerce business. Therefore, it must be included in your overall digital marketing campaign.
Do you have any experience in running PPC and CPC campaigns? If so, share in the comments below which of its functionalities you find the most useful and practical!
Recommended Posts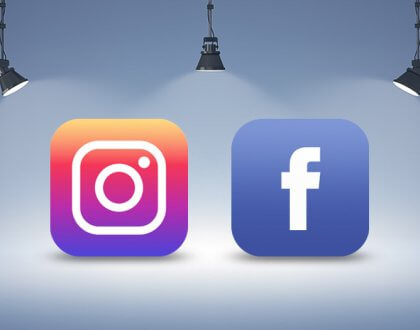 December 3, 2018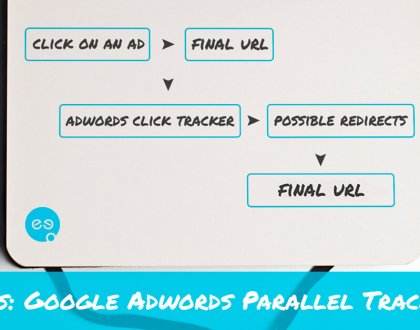 October 25, 2018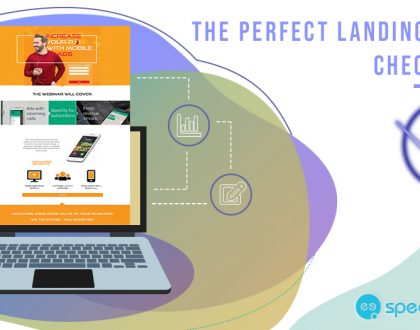 June 21, 2018