---
How to launch your first online shop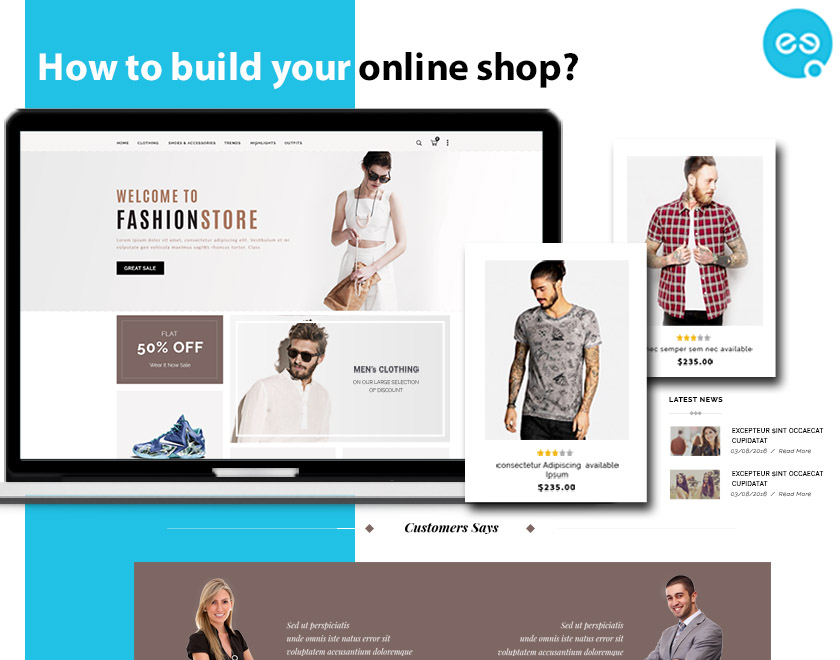 Online success inevitably goes through digitalizing your business and most people are already aware of that. Every year, online sales are growing, and this trend seems to be here to stay. This is why today we want to talk about e-commerce and how you can also be a proud owner of an online shop.
Business Plan
Above all, you should know that creating a successful website is not an easy task especially if we are talking about an eCommerce website. The first step, as with any other business venture, is to create a business plan. It should include the following questions:
What will I sell? – Researching the markets, selecting niche and products;
How will I sell? – Matching the product to the specific market;
Where will I get products from? – Building a distribution network and determining the regularity of shipments;
Who are my competitors and how do they sell? – Learning about the competition, their advantages, disadvantages, and means of selling;
What are the costs? – Identifying all possible start-up costs, investment in a base, equipment, and staff;
What if I fail? – Defining backup options for unexpected situations.  Always be prepared for failure.
Domain Name and Web Hosting
A frequently underestimated step is choosing a name for your online shop, the so-called domain name.
There are several criteria that you should adhere to:
• The name should be as short as possible, accurate and clear, making it easier to remember it;
• It must be easy to write and pronounce;
• Choose the appropriate domain extension – the most popular .com .net is your first choice, but if your site will only operate on a local level, you can also go for a country extension – .bg, .ru, .de, or .co.uk
The next step is finding a web hosting provider. Choose carefully, search for additional information and reviews. Contact several companies and check how fast and effective is the help they provide. Avoid trusting sites like "Top 10 Hosting Providers" because they are mostly paid by the companies themselves. Keep in mind that it is a huge niche with thousands of providers so it's pretty easy to get overwhelmed.
Choosing a Platform
Choosing the right platform for your online store is always a controversial moment. Everyone has different impressions and opinions about their favorite online solution, but there are a few that you can safely start with. WooCommerce, OpenCart, and PrestaShop are easy and intuitive for people with less experience, and for larger stores, you can also try options like Magento.
Of course, you can always bet on a platform developed specifically for you, but this is usually associated with higher costs.
Quality Content & SEO
Just because you have an online store doesn't mean you shouldn't rely on quality content to wow your users. Detailed and well-explained product descriptions, beautifully processed photos, video content, a dedicated blog with themed articles – the possibilities are endless.
Write for your visitors and not for the search engines, but keep in mind the factors for better ranking. They are the foundation of the good SEO optimization and they will help your text reach more people online. Create content that would be useful and interesting to YOU, things YOU would be looking for. This is the way to make content reachable from a larger audience and satisfying their needs.
Assuming your website is optimized in terms of structure, content, code, and load speed, the final step of that part it the link building and creating a good link profile.
Marketing and Advertising Plan
Your online shop is ready, you tested it, checked every page for spelling mistakes and functionality issues, filled it with your unique content and added the products/services. What now?
You should compile a marketing plan to advertise and promote your brand, helping it become more noticeable. After all your online store would not be successful if no one knew about it, right?
Some basic approaches are:
Now what?
Congratulations! Your online store is ready for visitors, with a clear vision and purpose, neatly organized and ready for a revolution in online markets. There are many different factors that are directly responsible for its performance, but if you follow this plan, success is likely to come earlier than you think.
If you need help for anything, contact us at info@speedflow.bg and we will help by providing you with professional web services.
Recommended Posts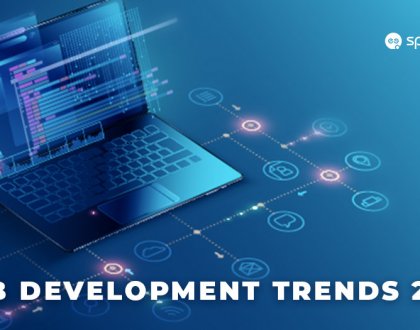 January 22, 2020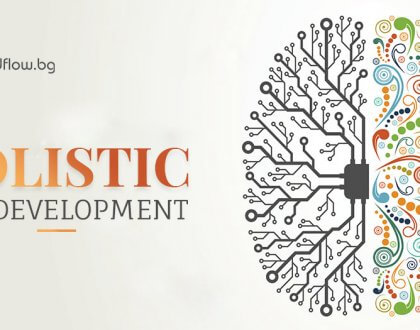 December 11, 2019