---
7 web design trends that rock 2017
Every year web designers from all over the world come up with creative and innovative ways to take care of our perfect online image. And it's nothing unusual as there are so many processes affecting the way our website looks – SEO factors, load speed, code optimization, technological development. It is an evolution on all levels and, even though a lot of the good practices are still evergreen, new and interesting web design trends are constantly emerging to help us WOW our online audience.
Today we will introduce you to some of the most fashionable and ingenious ways to freshen up your website.
1. Assymetry
One of the most revolutionary changes was the end of the obligatory symmetry stereotype that ruled web design for so many years. Asymmetry attracts attention to a certain part of the page or a single detail from it. Make sure not to mistake asymmetry with chaos as it requires, even more attention to detail than the traditional style.
2. Big fonts
The use of large fonts, especially in key visual elements, is a consequence of another web design trend that recently emerged – minimalism. The accumulation of many visual components and text has long been out of date as minimalistic styling gives endless possibilities to create a unique brand identity.
3. Mobile-first experience
The number of mobile users is growing like an avalanche, and this often implies a change in the way a website is built and optimized. Until recently the main principle was to optimize pages from larger to smaller screens, but this trend is now turning. Mobile optimization is an invaluable resource for brands when they need to identify the key points in their message. So the popularity of the responsive design is just the beginning …
4. Authentic photography
The trend of using free-to-download images, the so-called stock photos, should have faded a long time ago. People spend a lot of time on the Internet and this "laziness" is becoming more and more obvious in the visual perception of a website. So forget about it, hire a professional photographer and focus on authentic photos that present your business in a unique way. Don't hesitate to experiment with non-traditional camera angles and color saturation.
5. Evolution in animation
The advanced HTML5, CSS and jQuery development provided an incredible freedom for animation and made it a key element in building brand identity. A wide application is also found in UX design, making websites easy to navigate and provides a unique user experience. Regardless of the purpose animation still remains a web design trend that is yet to reveal its full potential.
6. Video and VR
The video is in not in any way something new and groundbreaking, but its application in web design is yet to evolve. HubSpot researchers show that over half of the mobile traffic now is in video format and by 2018 this number is expected to hit over 70% of all Internet traffic. Virtual Reality (VR) however is yet to have its Renaissance and hardware manufacturers already started investing in the technology. VR technologies are currently applied mostly in gaming and media but it's just a matter of time before they become an integral part of our virtual experience.
7. Innovative scrolling and Parallax
Latest web design trends also include the way users scroll the web pages. Long gone are the days where websites had to be scrolled up and down, from the top to the bottom of the page. The scrolling mechanics are more and more considerate to the actual content on the page – both dynamic and static. This is especially true in the representation of video resources.
Parallax is a visual effect which originates from the old 2D video games. In order to show depth in linear graphics, the designer uses different image movement speed on the foreground and the background. This creates an illusion of distance and it's no surprise that this method is finding its way back in 2017.
In conclusion, we can tell you this – it's no shame to look at the work of other designers and get inspired by their ideas. Only by following the web design trends we can improve our skills and find more innovative ways to amaze our audience with beautiful and functional website…
…or just share your ideas and trust our Professional Web Design services to breathe life into them.
Recommended Posts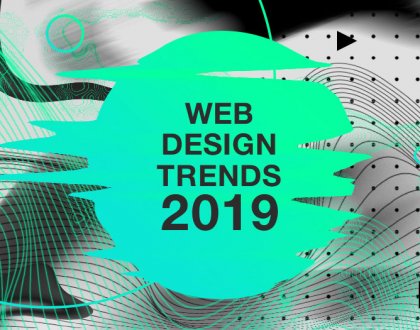 May 20, 2019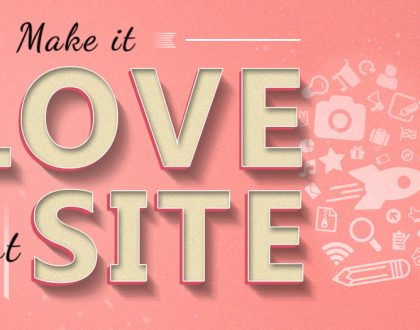 February 20, 2018